With ten gold coins earned working as a cook in the California gold mines, my great-grandfather purchased the San Lorenzo Planting in 1896.
The San Lorenzo Vineyard
The San Lorenzo Planting today comprises 140 acres, 40 acres of which are planted to vineyard. And, not only is it our home but home to our winery, cattle, chickens, fruit orchard, olive grove, restaurant vegetable garden and, four our two teen-age boys, a small motor-cross course.
The purchase deed makes reference to a young vineyard already producing on the property suggesting that the vineyard was planted before 1892. Today, we call this vineyard treasured by my mother, Rachel Ann Seghesio, the Pearl.
The Pearl became the cornerstone for subsequent plantings on San Lorenzo which is today, one of the most iconic vineyards in California. Idyllically located aside the Russian River and bordering the town of Healdsburg, the San Lorenzo spans both Alexander and Russian River Valleys. Its rocky terraces, foggy mornings and southern facing slopes make it a treasure rivaling any gold discoveries of my grandfather.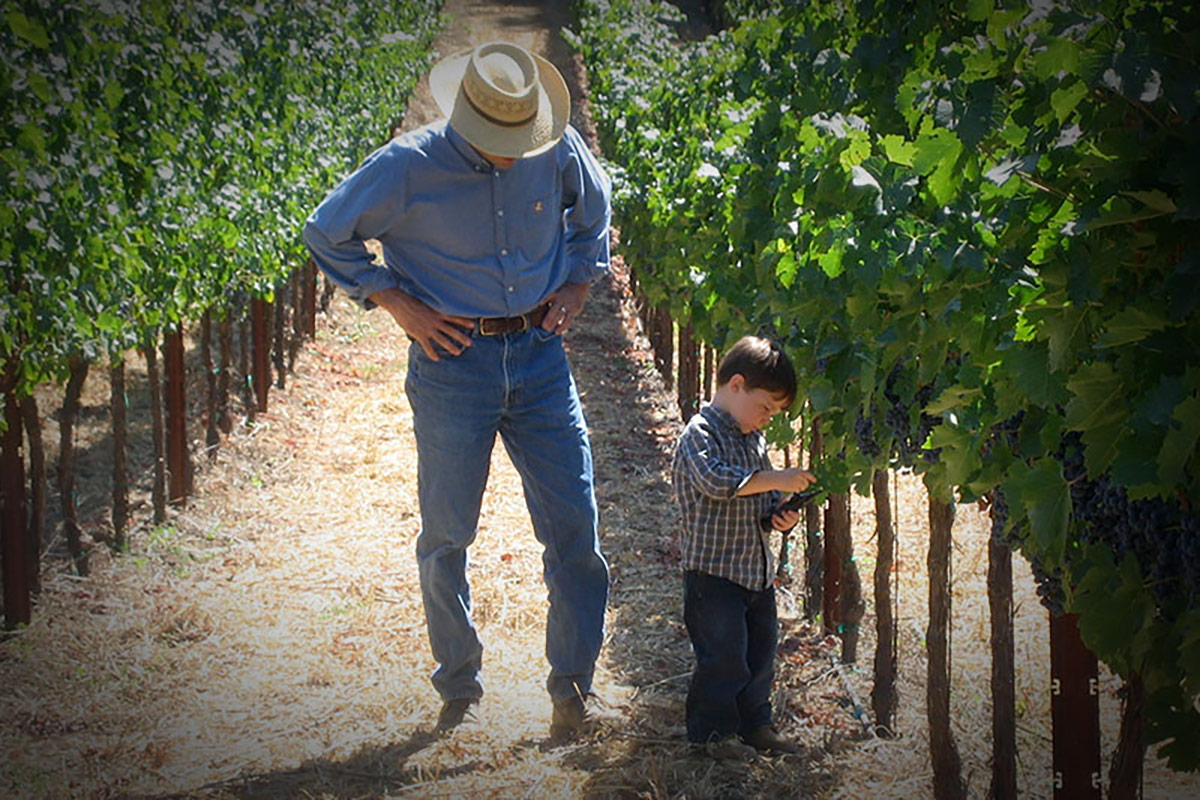 ---
Our Winery
Taking a page from generations past, our winery is located in the subterranean cellar below our home on the San Lorenzo vineyard that Peter's great grandfather began in 1896. Both our vineyard and the winery span dual appellations of the Russian River Valley and Alexander Valley. The short commute from our home (down the stairs) allows for careful execution and monitoring of each step in the winemaking process.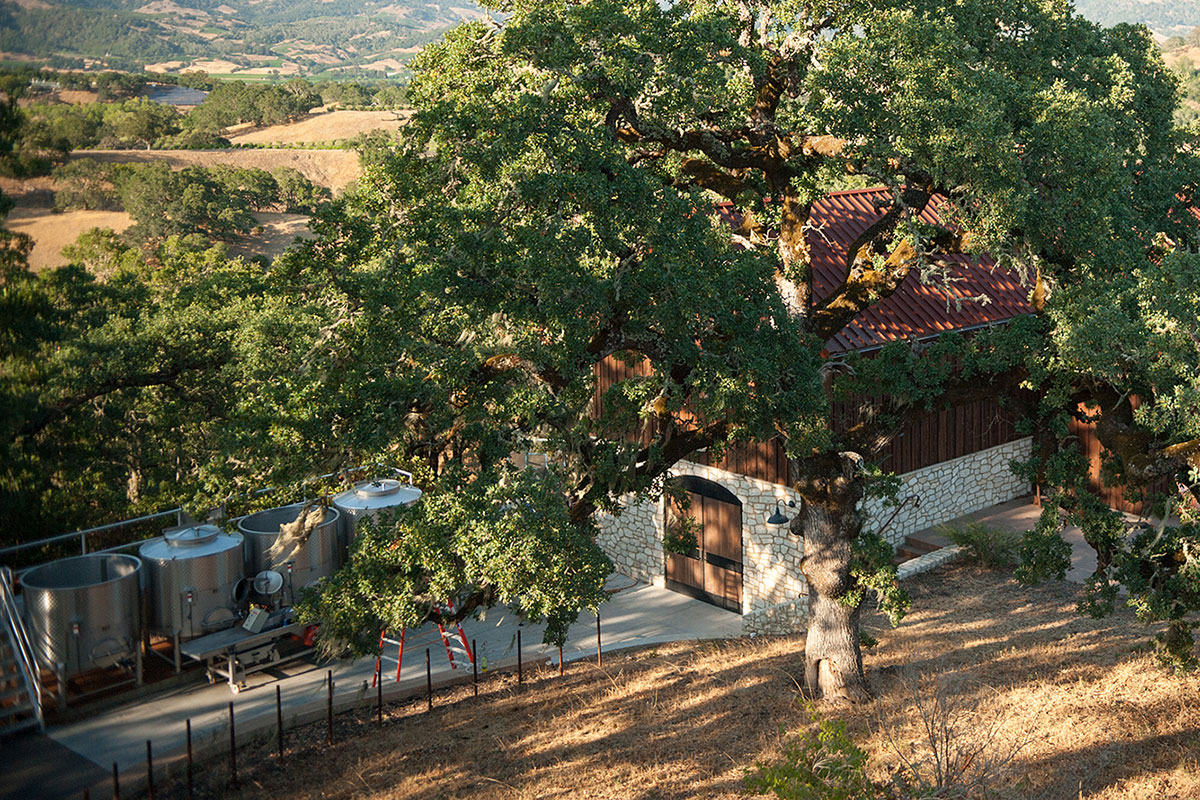 Each lot of fruit is hand harvested in the early morning hours and, then, sorted as it enters the winery. Gently pressing over a period of four hours, we yield less wine while avoiding bitterness from the skins. Once in barrel or concrete egg, native yeast begin fermentation. All lees remain in barrel throughout the aging process adding complexity and richness.
All grape lots are sorted as they enter the winery. Red wine lots are double sorted as they arrive into the winery then, once in tank, enjoy the benefit of an expansive 5 day cold soak. With 13-16 days on skins, we are able to coax the color and flavors attributed to our hard work in the vineyards.
---